1
Description
ID: 100304
The ZAC du Plessis, with a surface area of 60 hectares, is already 85% commercialized.
The plots of land are divided up according to the project.
Land availability 20 000m².
To the south, plots of land from 2,500m² to 20,000m², divisible on request.
2
In pictures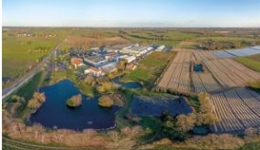 3
Technical specifications
Building
Broadband/digital facilities: fibre optic
Sanitation: collective
Land subdivision possible
Gas supply
Access
25 mn from the A11 freeway via Carquefou or Ancenis, to reach Paris in 3h40.
15 mn from the East ring road of Nantes
30 mn from the center of Nantes
40 mn from Cholet via the 4 lanes N249
30 mn from Nantes Atlantique airport
The Nantes train station is 27 mn away. The stations of Mauves-sur-Loire or Thouaré-sur-Loire are 10 mn away, allowing a connection to Nantes, via the TER.