1
Description
ID: 2000524
This business premises is located in Héric, 25 kms from Nantes, in Loire Atlantique, in the Pays de la Loire region.
Located in the heart of a business park, this 1,096 m² business premises offers :
5 units to be developed, divisible from 212 m².
This business premises, whose availability has yet to be determined, is offered for purchase.
2
In pictures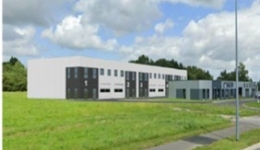 3
Technical specifications
Building
Built surface area (sqm): 1096 sqm