1
Description
ID: 2000507
These industrial premises are located in Rezé, near Nantes in the Loire-Atlantique region of France.
Located close to the ring road and Porte de Rezé, this 1,313 m² industrial premises comprises :
Warehouse/storage: 645 sq.m.
Offices/social rooms, kitchen… 169 m² on ground floor and 499 m² on first floor
Secure outdoor storage: 230 m².
13 parking spaces
The building is available for rent.
Type of property:Industrial building
2
In pictures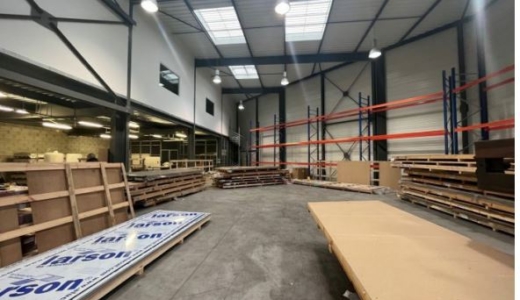 3
Technical specifications
Building
Built surface area (sqm): 1313 sqm
State of repair: good
Clearance height: 7.0 m
Number of car parking spaces: 13
Number of sectional doors: 2
Access
immediate proximity to the ring road and Porte de Rezé
Nantes Atlantique airport: 7 km
Nantes train station: 15 km