1
Description
ID: 2000590
This industrial premises is located in Chemillé-en-Anjou, 25 km " from Cholet in the Maine-et-Loire region of the Pays de la Loire.
Located in a very dynamic business park, this 1,360 m² industrial premises comprises :
Workshop: 1,170 sq.m.
Offices: 100 m² (spacious reception area, 2 offices, rest/dining room, PMR sanitary facilities with shower)
Mezzanine on 1st floor: 90 m².
The building is available for rental.
Type of property:Industrial building
2
In pictures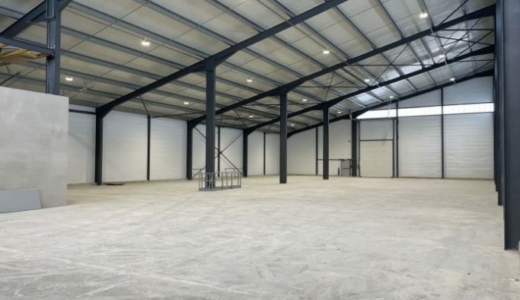 3
Technical specifications
Building
Built surface area (sqm): 1360 sqm
State of repair: new
Clearance height: 12.0 m
Number of loading docks: 1
Number of car parking spaces: 5
Number of sectional doors: 2
Access
At the A87 exit, serving Angers, Cholet and La Roche-sur-Yon