With almost 305,000 inhabitants, Greater Angers is the second largest urban area in Atlantic France and it occupies a central position at the heart of a region where it is favourable to live and work. Its economy is prosperous and highly diversified, even if certain sectors of excellence, such as the aeronautical industry, are more active and contribute to the international reputation of the area. Following in the footsteps of Le Mans, Nantes and Laval, Angers confirms the attractiveness of the regions' cities. It offers many assets to help make your business a success!
Angers: a business area and an attractive economic centre
Just 1 hour 25 minutes away from Paris and 30 minutes from Nantes and Le Mans by high-speed rail, Angers boasts an excellent geographical location. Situated in the heart of the Loire Valley, at the gateway to the Atlantic coast and the Paris basin, Angers is well-connected by a relatively dense road and rail network.
The Angevin economy benefits from an ecosystem that is highly conducive to the creation of businesses, as it is home to many skills needed for their development. The regions' business sectors are rich and varied, but certain traditional sectors are more well-known, such as plants, health, biotechnology and the Internet of Things. Angers is also a member of the French Tech IoT and Manufacturing thematic network. The city is also home to the We Network Electronics Technical Centre and the Electronics & IoT Technocampus.
Attractive and dynamic, the 18th largest city in France has experienced significant job growth over the last few decades (+37,000 jobs since 1990). Today, Angers is a major economic centre and its vitality radiates throughout the Great West. It is home to:
More than 20,000 businesses
142,000 jobs (of which 99,300 private jobs)
25,000 managers and professionals
46,000 students (the 3rd largest student city in France!)
A young population – 47% is under 30 years old
55 research laboratories
500,000 sqm of business premises
Angers and its suburbs are home to some major companies and contractors, including Eolane, Lacroix Electronics, Kolmi-Hopen, Scania, Cointreau, Brioche Pasquier, Atos, Full Speed automation, Meggit, etc. The list is even longer if we add the major companies linked to the plant sector that have chosen Angers as the base for their headquarters: Agrauxine, Sakata, André Briant, Sicamus Productions, Fleuron d'Anjou, Bioplants, etc.
Angers: plant capital and leading green city in France
Deeply rooted in the city's DNA, plants are an integral part of Angers' identity. All the necessary skills of this sector can be found in the area and there are also national and international connections. Training, research, services and, of course, production: all types of players and professionals are represented and meetings, innovation, exchanges, visibility and the dynamism of plants are all promoted in Angers.
National networks with an international dimension
Végépolys Valley: the global competitiveness cluster for plants brings together companies and research and training centres to work on innovative projects in order to strengthen the competitiveness of the sector. It hosts more than 600 members and more than 1,000 approved innovative projects.
Plante&Cité: a national technical centre for green spaces and landscapes. Innovating for sustainable development, acquiring new benchmarks, and pooling knowledge, this national research and experimentation organisation brings together more than 750 structures from all over France (local authorities, companies, design studios, R&D and training players, etc.).
Major events
The SIVAL, international exhibition of plant production technologies. With almost 700 exhibitors and more than 25,000 French and international visitors each year, the SIVAL is the only exhibition in France to offer a complete range of equipment and services for all specialised crop production.
The 2022 International Horticultural Congress (IHC). France's leading green city hosted the 31st international horticultural congress last summer and brought together a scientific community from all over the world. More than 2,500 professionals gathered to focus on the theme "Horticulture for a world in transition".
Cutting-edge training and research
France's leading plant-related training centre. Around a hundred training courses ranging from certifications to doctorates are offered by the city's various higher education establishments. Whether you're at the University of Angers, the Ecole Supérieure d'Agricultures (ESA) or the Agrocampus (engineering school), it is possible to follow a complete plant-related course in Angers.
Top specialised plant research centre in France. With 450 experts working on plants (researchers, teacher-researchers, engineers and technicians), these teams are involved in a range of programmes designed to meet the socio-economic challenges of today and tomorrow.
The Plant Campus. This hub brings together a community of players promoting synergies between higher education, research and innovation.
Angers: the Angevin sweetness and a renowned way of life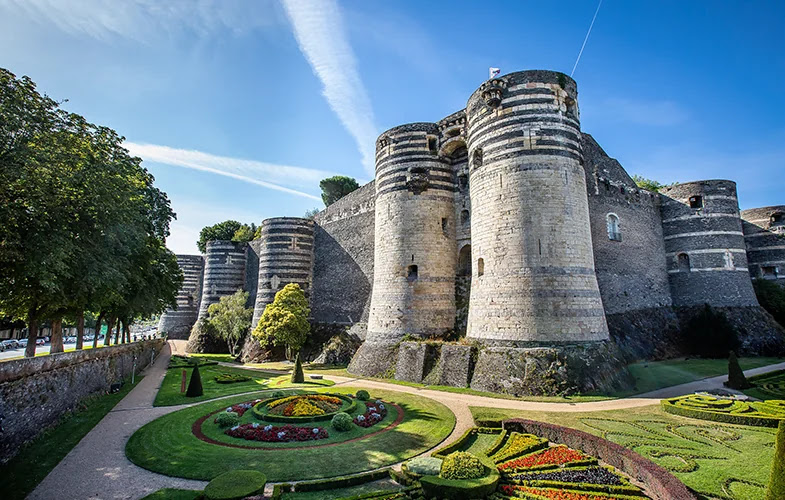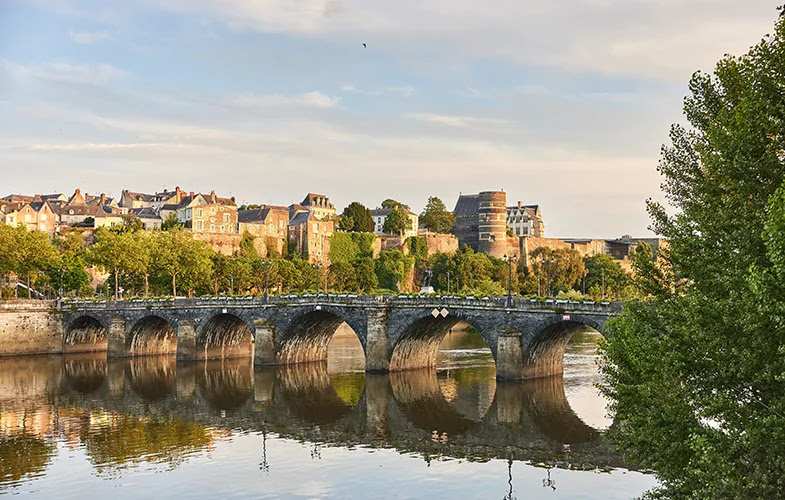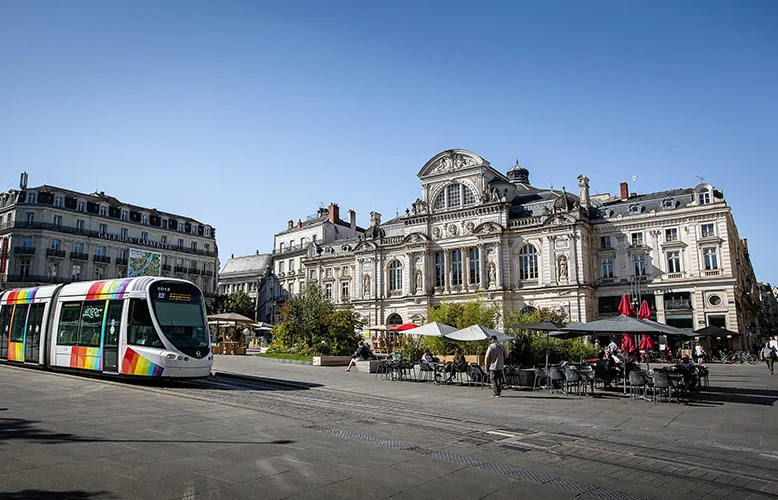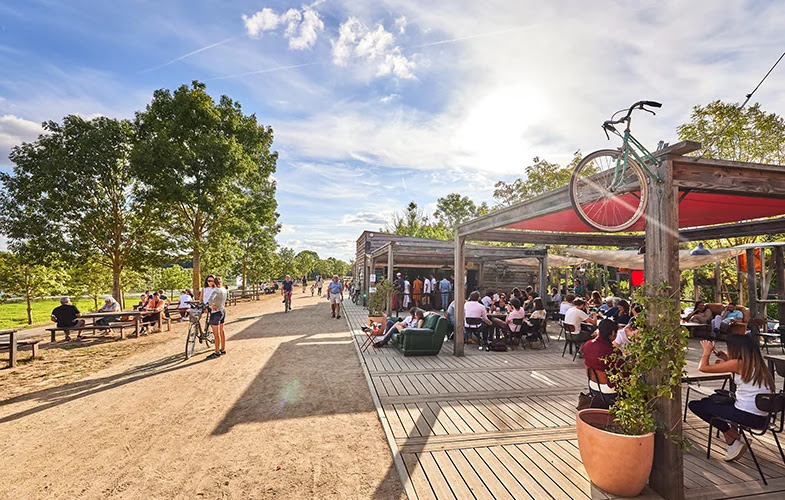 At the top of the national rankings for Green Cities & Quality of Life, Angers is a city dedicated to living well. Known for its mild climate and the quality of its hospitality and gastronomy, the Angevin city subtly combines a remarkable heritage with ambitious urban projects. Angers is surprisingly well-balanced, with nature and plants never too far away.
Public green spaces account for more than 14% of the total surface area of the town of Angers, which corresponds to 100 sqm of natural spaces per inhabitant (twice the national average of 51 sqm).
Concerts, theatres, museums: Angers also offers a rich cultural life and has many cultural spaces. Major festivals take place throughout the year too: Premiers Plans, Tempo Rives, Festival Estival, Les Accroche-coeurs, the Festival d'Anjou…
Add to this the moderate cost of living, the ease of finding accommodation and getting around (compared to Paris), Angers and its metropolis offer many conditions for harmoniously combining both family life and work life.
A support service to facilitate professional mobility
The Angers Loire Métropole economic development agency offers companies setting up in Angers a support service to facilitate the professional mobility of their employees and their families. Welcome days, feedback,real estate contacts, access to local authority professionals, help with discovering the region: this dedicated service can take on various forms with the aim of having a successful move to Angers!
We shortlisted three regions in France. The Atlantic France region and the metropolis of Angers quickly won us over, thanks to its very convincing assets. Angers, with its proximity to our Paris offices, as well as its setting and renowned quality of life, were also key factors in our decision. It is an area with a strong industrial history and a dynamic employment pool that will allow us to attract and recruit our future talent.
Amaury Barberot, CEO of Expliseat
DO YOU THINK ANGERS COULD BE
THE IDEAL LOCATION FOR YOUR COMPANY?
Main source of the article: Aldev, the economic development agency of Angers Loire Métropole
Photo credits: © A. Lamoureux – © S. Gaudard – © M. Chaigneau