With its economic vitality, attractive living environment and being a centre of higher education, Laval in Atlantic France, the capital of virtual reality, has many assets to offer business leaders and investors looking for a dynamic area in which to set up. Following Le Mans and Nantes, we are now offering you a guided tour of the capital of Mayenne!
Laval, a well-connected city
In the heart of Western France, Laval occupies a privileged position between Rennes, Nantes, Angers and Le Mans. Just 1 hour away from Paris by train, the Laval conurbation is easily accessible.
Laval is home to around 115,000 inhabitants and almost 10,000 businesses, including some of the world's leading companies. From food processing and the automotive and transport industries to composite materials, digital technology and virtual reality, Laval's economy is based on traditional sectors, but is also looking to the future by placing innovation at the heart of its strategy.
In Laval, entrepreneurial dynamism is sustainable and it benefits from conditions conducive to success.The town prides itself on being or having:
The Laval Virtual Centre- the first international centre for virtual and augmented reality
The first region to be awarded the "French Fab" label
More than 56,000 employees
More than 6,000 students
33 higher education establishments, including 3 engineering schools
1,000 hectares of activity zones
A rich and dynamic ecosystem for business creation
A network at the service of innovation
Hubs, clusters or networks of local players: the area offers a wide range of services to encourage the emergence of innovative projects and to create dynamism within sectors of excellence.
Laval Mayenne Technopole supports start-ups and SMEs by providing them with the human and material resources they need in order to innovate and succeed. Laval Mayenne Technopole (LMT) is also a leader in the area's digital sector.
The Laval Virtual Centre is a unifying and emblematic place for Laval and the Atlantic France region, which first opened its doors in 2017. It is the leading catalyst for innovation in the application of virtual and augmented reality technologies.
CLARTÉ is France's leading player in the field of augmented intelligence and virtual reality. It is a technological resource centre, as labelled by the Ministry of Higher Education and Research.
Leading companies
Laval is home to a large number of businesses, including major industrial groups such as:
Lactalis Group: one of the largest French multinationals in the food industry
Groupe Gruau: this coachbuilder develops and transforms customised commercial vehicles
Valeo: the automotive supplier develops innovative solutions for intelligent mobility, autonomous cars and the reduction of CO2 emissions
Séché Environnement: a driving force in the circular economy and waste recovery industry since 1985
Recognised higher education
Around one hundred post-secondary courses are offered in Laval and its conurbation. The area is also home to 3 engineering schools:
ESTACA: a school specialising in the training of automotive, aeronautical, aerospace, railway and urban mobility engineers.
ESIEA: an engineering school that trains for jobs related to digital technologies and cybersecurity
ENSAM: the National School of Arts and Crafts trains 220 engineers each year.
International events
Every year, Laval hosts two major events that bring together both French and international entrepreneurs and professionals.
Laval Virtual: the first European event dedicated to virtual and augmented reality
West Data Festival: this event is aimed at VSEs, SMEs and ETIs to learn, test solutions, exchange ideas and train in the use of data.
A city in the countryside and a privileged quality of life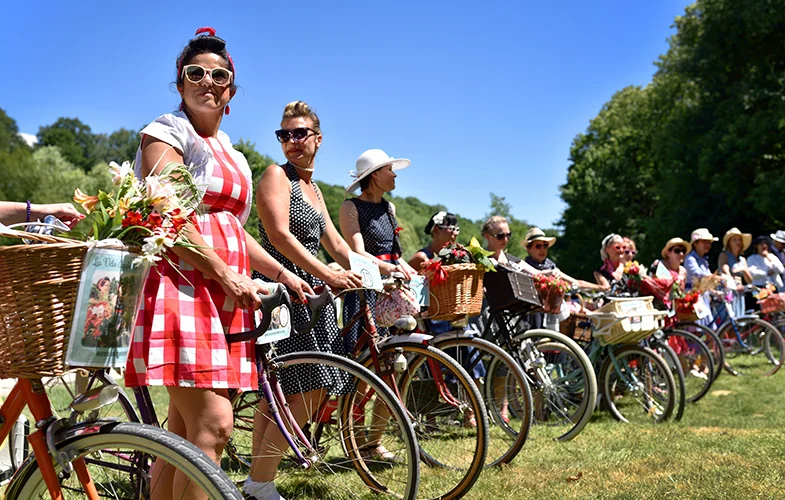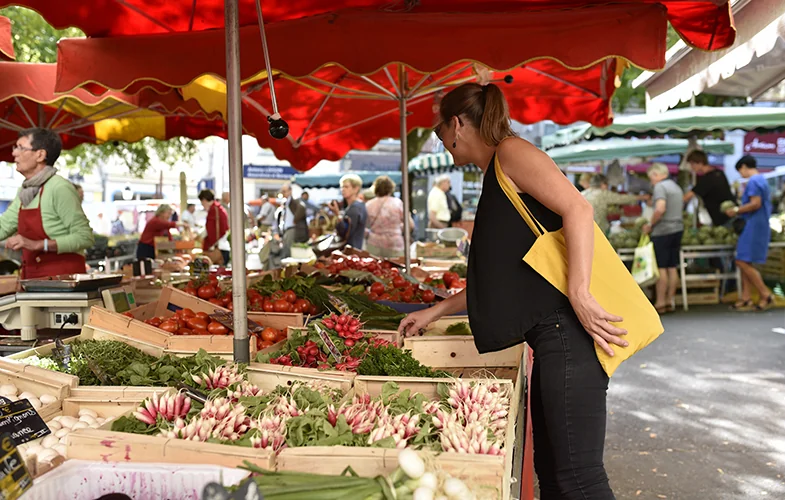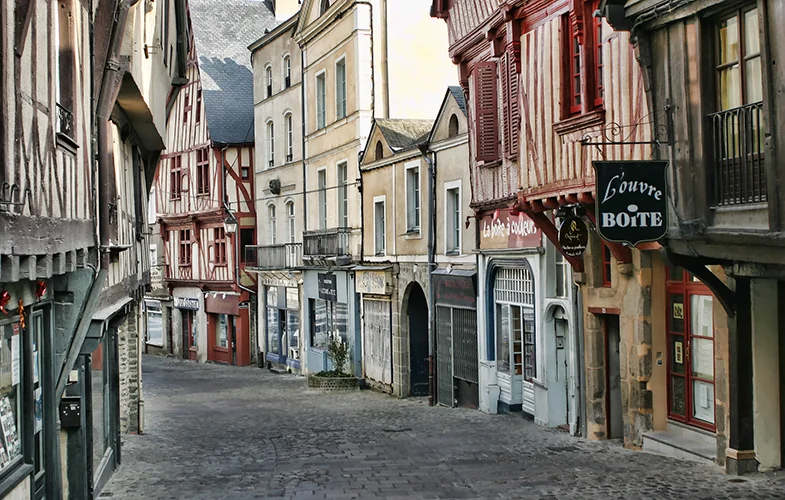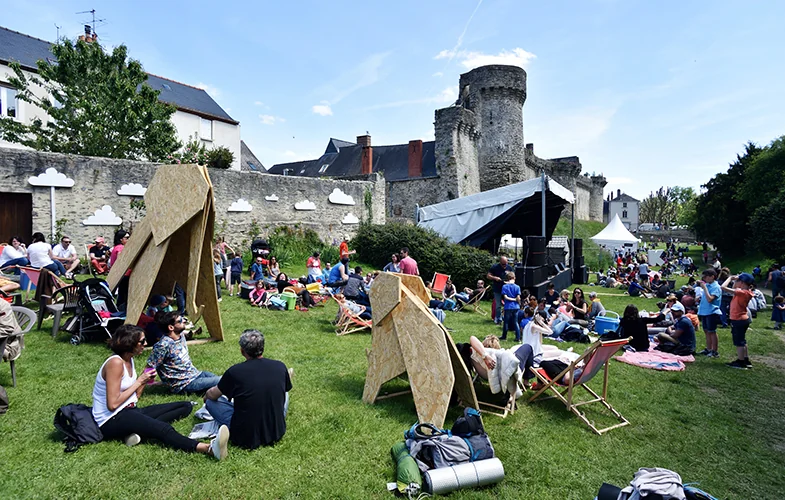 Birthplace of Douanier Rousseau, Alfred Jarry and Ambroise Parré, Laval has been positioned within the department of Mayenne for almost 1000 years. Labelled as a town of art and history, the Atlantic France city is dominated by its medieval castle and its ramparts. Its city centre is packed with old residences and medieval houses.
Laval offers a wide range of leisure activities, which are often related to nature. River cruising, fishing or cycling along the towpath, the Mayenne River is a great playground to get away from it all after a day's work. In terms of culture, the town has a number of facilities (museums, theatres, cinemas, etc.) and every year it hosts "Les 3 éléphants", a festival of contemporary music and street art.
Comprehensive welcome pack available for newcomers
To welcome employees (and their families) to Laval, the Tourist Office and the Laval Agglomeration Economic Development Agency (Laval Economy) have teamed up to create an integration programme for newcomers. The Welcome Pack provides practical information on housing or schooling for your child, as well as a guide to outings and activities to help you get to know the area better.
DO YOU THINK LAVAL COULD BE THE IDEAL LOCATION FOR YOUR COMPANY?
Main source of the article: I want to set up my business in Laval – Laval Economie
Photo credits: © A. Lamoureux – © P. Beltrami – Mayenne Tourisme – © D. Vernier – Mayenne Tourisme