Whether you are setting up a business, building or extending your factory, or creating new premises, it can be difficult to manage all of the project monitoring internally. The solution? Hire experts who will take charge of the engineering and management of your real estate projects.
Be it technical, financial or administrative feasibility studies, the search for land, the coordination of the different stages of your project, project management, monitoring of the work, delivery or customer satisfaction… We'll support you at all stages of your establishment in Atlantic France and can put you in touch with trusted partners.
We work with major players in the sector – such as CIS construction and Edeis* – two companies that specialise in engineering and real estate project management.
To learn more about their expertise, what better way than to give the floor to companies that have chosen to use their services!
*non-exhaustive list
Nor-Feed: "An innovative approach to industrial processes and standards"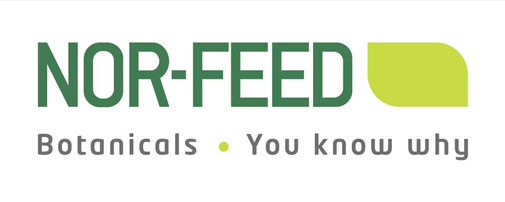 Nor-Feed designs, produces and markets natural plant extracts for animal nutrition and health. The company is based in Beaucouzé, near Angers, and generates 80% of its turnover from exports.
"To internalise our production and cope with a significant growth in demand, we have built a new factory in Chemillé-en-Anjou (Maine-et-Loire). We are a small team and we do not necessarily have the skills in-house to manage such a project. It is essential to be accompanied by a project manager when monitoring such an important construction project. Following being granted our request for funding from the regional council, we selected the company Edeis. They worked with us on the design of the building whilst bearing our needs in mind. We then made choices and sized the project in order to integrate it into a business plan. Drafting of the specifications, choice of land, management of the call for tenders, selection of suppliers, monitoring of the construction until the industrial transfer from the old site to the new… are all ways in which Edeis accompanied us from December 2019 to May 2021, from the design to the commissioning of our new 2,500 sqm factory."
Feedback
"The outcome of this collaboration is extremely positive. We met the deadlines and it is always important to have a project manager who sets the pace and tracks the project. Thanks to their business expertise and knowledge of our market, they were able to benchmark and bring us new ideas as well as an innovative approach to industrial processes and standards."
Nicolas Tessier, Production and Purchase Manager

Rapido Group: "We have saved precious time"
The Rapido Group is one of the three main French manufacturers of motorhomes. Based in Mayenne, the family business has been active in this market for more than 70 years, has more than 2,300 employees in 5 countries and brings together 12 brands.
"To respond to a rapidly growing market, we had to increase our production capacity and equip our Mayenne plant, built in 2008, with a fifth production line. Edeis, which was already working with us on the initial construction project, logically accompanied us on this new extension of 2,500 sqm. Based on the specifications that we sent them, their teams came up with the appropriate technical solutions. 16 lots were defined, for which they wrote the technical descriptions, managed the calls for tenders, studied the quotes received, interviewed the selected candidates and made the final choice of the service providers selected."
Feedback
"Edeis accompanied us from June 2020 (when the project was launched) until the 31st of July 2021 (when the fifth production line was commissioned). Thanks to their experience and their know-how, we have saved precious time. It would have been impossible to manage such a project in such a short amount of time. In addition, the distribution of roles, by the architect from Mayenne who monitored the work, was done intelligently."
Jean-Luc Duchemin, Methods/Industrialisation, Maintenance and New Works Manager
Anvolia: "Innovative ideas in perfect correlation with our vision of the business world"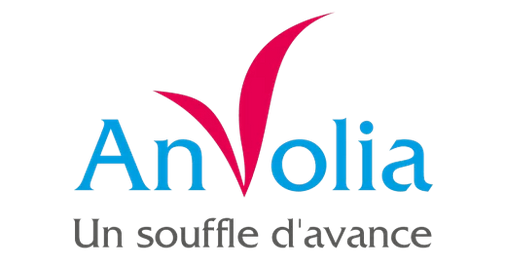 Founded in 1991, Anvolia specialises in HVAC and thermal engineering. The company, whose head office is located in La Chapelle-sur-Erdre (near Nantes), has nearly 600 employees and some fifteen companies spread out over France.
"As part of our company's development strategy, we recently managed two major real estate projects. The first concerns the construction of our head office in La Chapelle-sur-Erdre and the second the expansion of our site in Lorient. For us, the construction of a tertiary building must above all meet the development needs of our staff. We must offer our employees a privileged environment where they feel good about working. CIS Construction is a local partner – trusted – and on whom we have relied to bring our projects to life. Beyond their technical approach, the company is a master builder that comes up with innovative ideas in perfect correlation with our vision of the business world."
Feedback
"Expertise, advice, trust and respect for deadlines characterise the professionalism of CIS Construction. The amount of human contact there is between us and the contractor and the values ​​we share with them largely explain why we love working with this company! The two projects fully met our expectations. A third is even on the cards as we have chosen to extend our trust in them."
Anthony Faburel, Group Chairman
Top experts to make your project a success in Atlantic France:
---
CIS construction: professional turnkey building contractors
Edeis: leading group in the fields of engineering, complex infrastructure management, construction services and technical services
GSE: this company offers global solutions for all types of projects, in the logistics, industrial and tertiary sectors by adapting to the objectives of sustainable development
Essor Ingénierie: from the design to the finalisation of the work (including site management), Essor Ingénierie carries out professional building engineering, project management and project management assistance missions
Smart Contracting: the company designs and builds turnkey buildings for all business sectors.