Having a positive impact on society and the environment by providing innovative digital solutions: this is how we could define Tech for Good. And in this area, a promising start-up from Atlantic France stands out: LivingPackets, which has just received a new innovation award at the renowned CES 2021 in the "sustainability, eco-design and smart energy" category.
The ambition of LivingPackets? Revolutionize parcel delivery!
The startup, which is gaining European recognition, has been working hard on it since 2016 with two major objectives:
Reduce the environmental impact of delivery, which is accelerating at top speed with e-commerce, boosted by the Covid-19 crisis (for example, La Poste planned to send 100 million parcels for Christmas 2020, i.e. + 20% compared to last year – Source: Europe 1)
Reinforce the security of sending packages
To meet these challenges, LivingPackets has created connected, intelligent and reusable packaging: The Box. 35 patents and 4 years of R&D development later, it has indeed become a revolution in the parcel world, rewarded at CES 2021 in Las Vegas. Not only this, but The Box had already been honoured at CES 2020, being recognized as "a product with the greatest potential to change the world".
Serial production of The Box began in fall 2020, and after Cdiscount, Orange and Chronopost it is now the brand Boulanger that will test the connected package with its customers. LivingPackets has 80 employees split between Berlin, Paris and Nantes and is already studying the launch of a new, smaller connected package for the end of 2021. A sign that innovative start-ups can quickly become big in Atlantic France!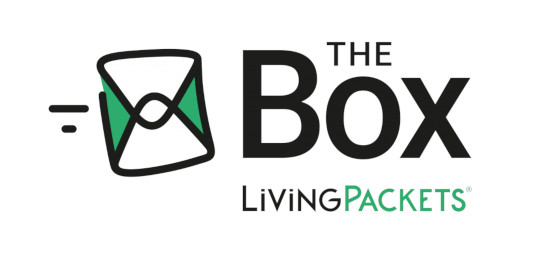 LivingPackets' packaging is…
Reusable for more than 1,000 times
Connected and secure: a GPS so you don't lose your package, an electronic code to open it, an on-board camera to check its content
Versatile: from 2 to 32 liters, depending on whether the box is folded or not
Benefits
Significant reduction of the environmental impact caused by parcel delivery: 665 kg CO2 saved per box (compared to conventional cardboard packaging), according to LivingPackets, and produced with a sustainable, infinitely recyclable material
Safe shipments
Optimized end-customer experience: time saving, material savings, and ease of handling
Optimized integration into business supply chains
Partners who have already experienced The Box
Cdiscount
Orange
Chronopost