The IRT Jules Verne is a major asset for the innovation and competitiveness of industrial companies in Atlantic France. The research centre based in Greater Nantes is taking on a new dimension with several remarkable advances.
The Nautilus is Captain Nemo's submarine in the famous book Twenty Thousand Leagues Under the Sea by the Nantes-born writer Jules Verne. This is the name chosen by the IRT Jules Verne for its new building, which was inaugurated near Nantes airport in November, 10 years after its creation.
The 7000 sqm headquarters, which include 4000 sqm of technological space, are dedicated to technological innovation in the field of manufacturing technologies. The state-of-the-art building will be home to 165 researchers and staff by 2025.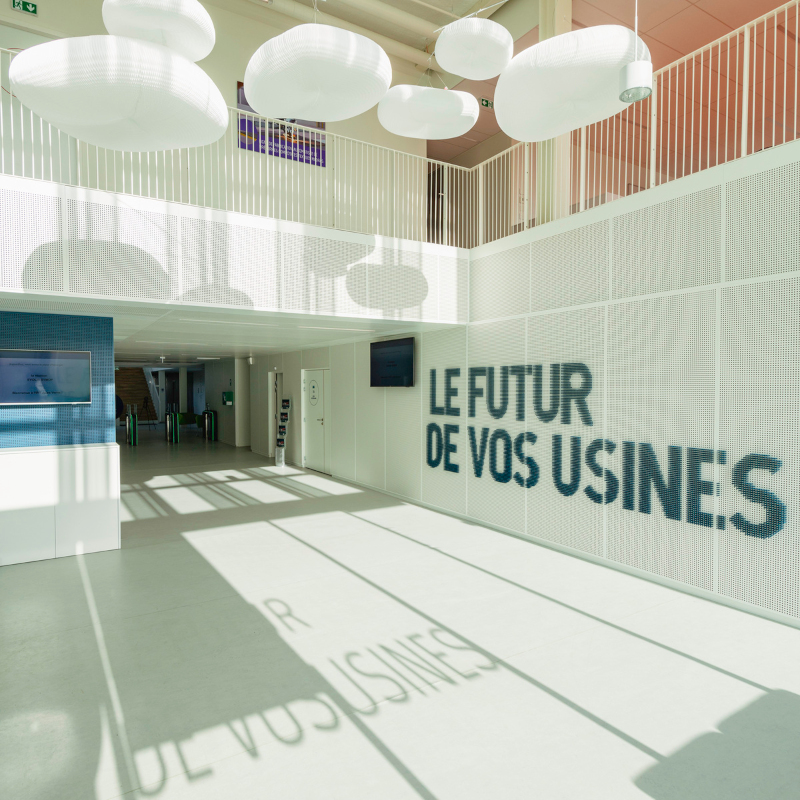 The IRT has demonstrated that it is a force in the collaborative innovation ecosystem of our territory. It has strengthened links with industrialists working on projects in strategic areas, such as the automotive, aeronautics, naval and energy sectors. In this way, the IRT is helping to make Atlantic France a national and international reference in terms of the industries of the future. The Regional Council is proud to have supported it since 2012 with more than €8 million, including €1 million for the Nautilus building.

Christelle Morançais, President of the Atlantic France Regional Council
Innovative projects and strong growth
The IRT Jules Verne achieved a €28 million turnover in 2021 and plans to experience a 25% increase in growth over the next 3 years, with many projects on track to reach this goal. Consequently, the research centre is expecting to recruit more than 20 people this year as well.
Among the most important projects carried out by the IRT are Zebra, which aims to manufacture a 100% recyclable composite wind turbine blade (with Arkema and several other partners), Foster and Happy (in the aeronautics sector with Airbus), floating offshore wind turbine foundations (with Saipem) and Servibot 4.0 Systems (with Europe Technologies, Chantiers de l'Atlantique and Naval Group), which is an autonomous and versatile welding robot.
The IRT is now standing out on the European scene. In 2022, the industrial research centre won 6 projects within the European Union's Horizon Europe framework programme, for a total of nearly €73 million, and it was selected as the coordinating institution for the European project SUSPENS (Sustainable structural sandwiches and hollow composite parts for automotive, boat and aerospace markets).
An innovative manufacturing academy
The JVMA (Jules Verne Manufacturing Academy) is an industry 4.0 factory school providing training operators with state-of-the-art equipment. It has been hosting its first training courses since September 2021.
The 3,000 sqm facility contains 9 teaching rooms, 2 laboratories, 120 sqm of conference space, and a 2,000 sqm industrial production hall which enables the entire process (which represents series production) to be carried out.