1
Description
ID: 100320
Located in the commune of Bournezeau in the Vendée. The Vendéopôle Vendée Centre business park has an available surface area of 1.1 ha.
This Vendéopole is located in the AFR zone.
Zone : AFR
Type of property:Land
2
In pictures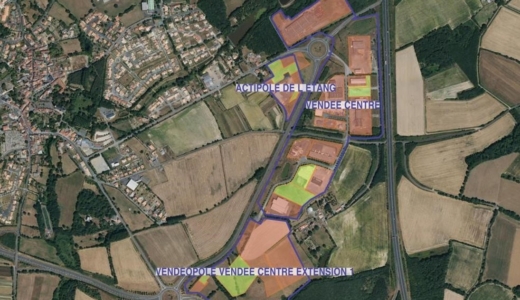 3
Technical specifications
Building
Land subdivision possible
Access
42 minutes from the A83 motorway junction at Boufféré.
18 minutes from the A87 freeway interchange.
23 minutes from La Roche-sur-Yon train station.
54 minutes from Nantes train station.
53 minutes from Nantes airport.