1
Description
ID: 2000260
These offices are located in St Herblain, close to Nantes, in the Loire Atlantique region of France.
Located in a new office building, there are still 6 floors available for a total of 1,746 m² divisible from 180 m²:
Air-conditioned, open-plan offices

Shared areas on the ground floor: reception, meeting room, co-working area, kitchen, gym and utilities. Possibility of upgrading to ERP5 on the ground floor

Outdoor and basement parking not included in rent.
These offices are available for rent
Type of property:Office space
2
In pictures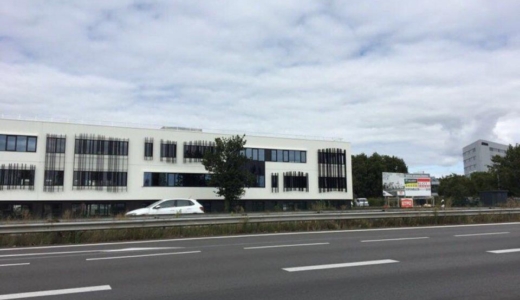 3
Technical specifications
Building
Built surface area (sqm): 1746 sqm
State of repair: new
Access
Direct access to the Nantes west ring road
Direct access to the VANNES/ST NAZAIRE expressway
Close to the chronobus
Close to C.C ATLANTIS