1
Description
ID: 2000316
This workshop in good condition is located in Verrières-en-Anjou near Angers in the Maine et Loire region in Pays de la Loire.
Based in the Technocampus Electronique & IoT (secured site) in a dynamic economic environment, this 1,500 m² workshop benefits from a private outside access and 3 docks. It also offers the possibility to use the common areas (conference room, conviviality area, parking).
This property is available for rent.
2
In pictures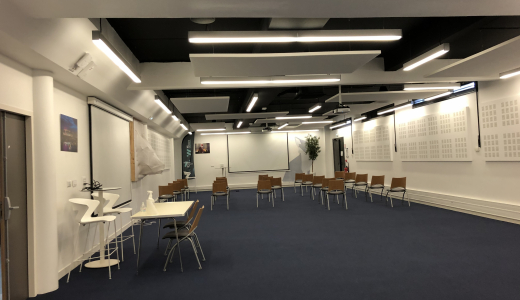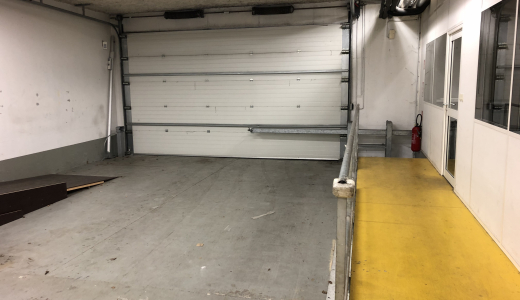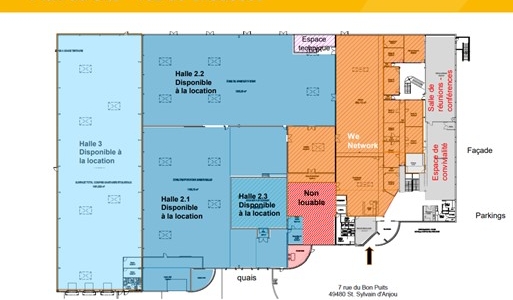 3
Technical specifications
Building
Built surface area (sqm): 1500 sqm
State of repair: good
Clearance height: 7.8 m
Broadband/digital facilities: fibre optic
Number of loading docks: 3
Number of car parking spaces: 30
Number of sectional doors: 6
Sanitation: collective
Floor loading capacity: 2.0
Overhead crane: 0.0
Electrical power: 400
Insulation:
Gas supply
Water supply
Access
5 min from the A11 Paris-Nantes motorway and the Angers Exhibition Center
Angers Loire Airport (Marcé) : 15 min
Nantes Atlantique Airport : 1h10
TGV train station : 13 min
Angers/Paris by TGV: 1h25
Urban transport: line n°2 Irigo