In this Q&A with Stacey Rivers, Business Development and Operations Manager at BladeBUG, we discuss how setting up shop in France and joining our Impact Program helped her team scale the business to new heights.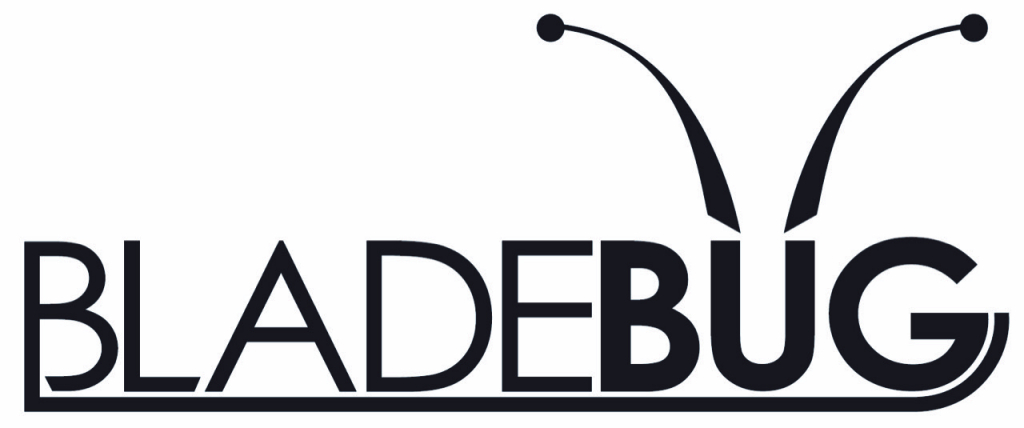 What does BladeBUG do?
We are a scale-up technology developer based in the UK on a mission to accelerate the green energy transition through robotics and automation. Whilst our robotic platform could be utilized across different industries, our principal focus has been to develop a crawler robot for Inspection, Repair and Maintenance tasks for the Wind Energy Industry. Our technology is targeted at increasing safety and delivering greater value across the supply chain in support of a sustainable energy economy.
When did you join the Impact Program?
BladeBUG was involved in the Solutions&co Impact Program between 2021-2022. When we joined the programme we were a team of 7 employees spanning business/strategy, technology and engineering. We are now a cross functional and inclusive team of 11 employees spanning business/strategy, operations, technology and engineering.
At the time, why did you join the Impact Program? What were your goals and objectives?
As a scale-up company, we were looking to identify business opportunities not just in the UK, but internationally. We were aware that France had a significant number of assets onshore and a growing portfolio offshore which aligned well with our business strategy.
However, we wanted to develop a deeper understanding of how robotics and automation was perceived and how our company could actively promote the benefits of technology adoption to accelerate market penetration. Whilst we currently do not have a base in the Atlantic France Region, we will be returning for a period of time next year.
CONTACT US TO DISCOVER WHAT OUR FREE IMPACT PROGRAM CAN DO FOR YOU!
What were your preconceived notions about France and/or the Atlantic France region? Did your experience match your expectations?
France has exceeded our expectations and has significant potential for the future, especially where offshore and floating wind are concerned.

We have been very fortunate to have forged good relationships with technology developers and suppliers, innovators and early adopters. As a scale-up company with a new innovative technology, it can be difficult to generate the initial buy-in from innovators and early adopters – those that want to lead from the front and are willing to be involved with proof of concept and pilot programmes at an early stage of development.

We are incredibly grateful for the opportunities that we have already had with French developers, owner/operators and service providers and look forward to strengthening these relationships as our technology continues to evolve.
How did the Impact Program help you reach your goals?
The Impact Program provided us with continual support and key contacts that were open-minded and technology driven. The team at Solutions&co spent time with us to understand our technology and the benefits that it would deliver as it evolved, and subsequently placed us with the right people to start initial conversations.
The Impact Program opened doors for us to understand the French ecosystem and to identify business opportunities. It also enabled us to collaborate with local businesses and tech communities to broaden our application and deliver a more diverse robotic platform.
FOR CONFIDENTIAL SUPPORT AND ADVICE EVERY STEP OF THE WAY, CONTACT US!
Did you establish any partnerships or contacts through the programme?
Yes, lots! The most pivotal being a service provider and owner/operator who have invited us back to their wind farm in 2023 to deliver further trials. In addition to this, we connected with a technology developer whose application we are integrating into our robot to support these further trials and others.
Looking back, what was the biggest benefit of joining the Impact Program?
Most certainly the people and the relationships that we continue to nurture. Building trust and confidence, not only in our technology, but in us as a scale-up company, has been fundamental. It all started with the contacts that we made through the Impact Program.
The planning, execution and delivery were exceptional.
We cannot thank Solutions&co enough for the commitment and dedication to our company and technology.
Would you recommend the Impact Program to other companies, and if so, why?
Yes, absolutely. From our perspective the Renewable Energy sector is accelerating at a significant pace and the growth potential is exponential. Having a team that delivers such insight, industry expertise and guidance continues to be key towards exploring the opportunities that attract early adopters in support of technology adoption.
Inspiring, isn't it? Contact us to grow your business internationally with a fast-track access to business partners & talent!