1
Description
ID: 100306
In the heart of the Community of Communes of Nozay, the Oseraye Business Park is located at the crossroads of two main roads that link the two metropolises and the port of Saint Nazaire.
The proposed plots of land are fully serviced and benefit from great visibility, only 20 minutes from Nantes, 40 minutes from Rennes and 1 hour from St Nazaire.
More than 23 hectares (and 53 hectares in the long term), have been opened for sale. The available plots are not predefined, but are divided according to the needs expressed to adapt to the expectations of each company.
2
In pictures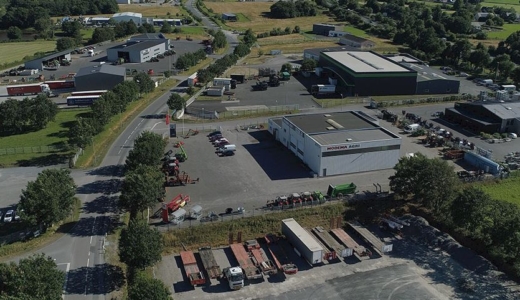 3
Technical specifications
Building
Broadband/digital facilities: fibre optic
Sanitation: collective
Land subdivision possible
Access
Great visibility and easy access to the RN 171 (Laval - St Nazaire axis)
20 min from Nantes
40 min from Rennes
1 hour from Saint Nazaire