1
Description
ID: 100297
Located in the commune of Magnils Reigniers in the Vendée, on the Luçon – Les Sables d'Olonne axis. The Sud Vendée Littoral business park has an available area of 3.4 hectares.
The park is located in the AFR zone, allowing companies to benefit from tax exemptions under certain conditions.
In the heart of a vast economic and craft zone, on a coastal road.
Reception of companies, small industry and craft activities.
Zone : AFR
Type of property:Land
2
In pictures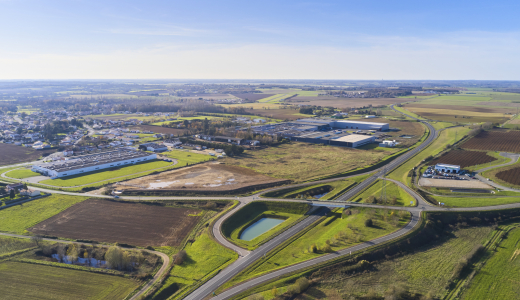 3
Technical specifications
Building
Broadband/digital facilities: fibre optic
Sanitation: separate
Land subdivision possible
Access
58 minutes from the A83 motorway junction at Boufféré.
40 mn from the A87 freeway interchange
39 mn from the train station of La Roche-sur-Yon
1h10 from Nantes train station
1h08 from Nantes airport
3 km from Luçon (10 mn from the center)