1
Description
ID: 2000500
This industrial premises is located in Couëron, 11 km from Nantes in the Loire-Atlantique region of France.
Located in the commune of Couëron, this industrial premises has a surface area of 2,842 m² and comprises :
Workshop: 2,224 m² + 180 m² mezzanine
Offices: 224 m² on ground floor with reception and showroom + 214 m² on first floor with meeting room and archives
Ideal N444 accessibility and excellent visibility.
The building is available for purchase.
Type of property:Industrial building
2
In pictures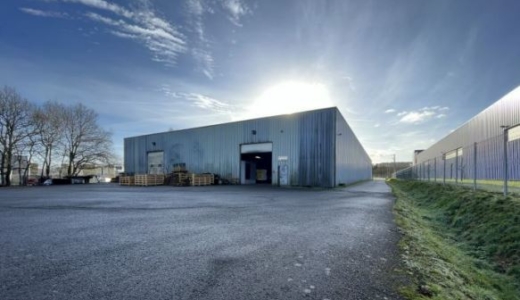 3
Technical specifications
Building
Built surface area (sqm): 2842 sqm
State of repair: good
Clearance height: 6.3 m
Broadband/digital facilities: fibre optic
Number of sectional doors: 2
Access
Accessible via N444
Nantes airport: 13 km
Nantes train station: 15 km