1
Description
ID: 100342
This workshop is located in Les Herbiers, 49 km from La Roche sur Yon in the Vendée department in the Pays de la Loire region.
These workshops-relays of a surface of 220 m² (each) are composed of :
185 m² workshop
Offices, checkroom, shower of 25 m².
Meeting room of 28 m².
Reprography room of 13 m².
Space of relaxation and kitchen of 23 m ².
The building is available for rent
Type of property:Industrial building
2
In pictures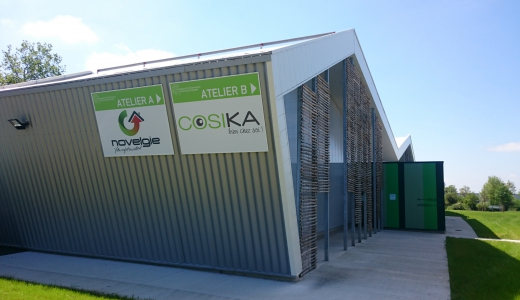 3
Technical specifications
Building
Built surface area (sqm): 457 sqm
Clearance height: 8.3 m
Broadband/digital facilities: fibre optic
Number of car parking spaces: 26
Number of sectional doors: 2
Refrigeration: Nothing
Electrical power: 36
Access
Is located at :
A83 highway (64 km) and A87 highway (500 m)
La Roche sur Yon train station (51 km)
Nantes train station (77 km)
Nantes airport (80 km)
Aerodrome of La Roche sur Yon (51 km)